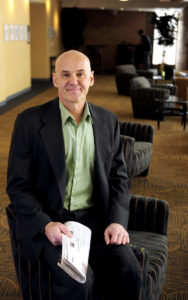 tephen Lesavich, PhD, JD
Stephen Lesavich, PhD, JD, is an attorney in private practice. Stephen received a Ph.D. in computer science from the Illinois Institute of Technology in Chicago and a J.D. degree from the University of Wisconsin Law School. He has  worked professionally as a software engineer and as an adjunct professor at several different universities.
As an attorney, Dr. Lesavich regularly writes, speaks, and is interviewed about legal topics related to business law and intellectual property law (patents, trademarks, and copyrights).
His articles and interviews have appeared internationally in many different print and electronic publications, and he is a frequent guest on the radio.
During the course of his legal practice at several different law firms, Stephen has represented such clients as 3Com, GE Medical Systems, Hewlett-Packard, Microsoft, Nike, Open TV, Rambus, Service Master, U.S. Robotics and others for transactional and litigation matters.
Stephen resigned his position as a partner at a large law firm in Chicago in 2002 to become an entrepreneur and to found his own law firm, which he has grown into a very successful business.
Stephen was named a Lawyer of Distinction in 2023 for Intellectual Prroperty Law.
Dr. Lesavich is the inventor on 4 U.S. Patents including inventions for securely storing inforation in cloud storage envrironents.
Dr. Lesavich has served on the Board of Directors for several different for-profit and not-for-profit organizations. He has served one or more terms as a member of the Board of Directors for Willie Dixon's Blues Heaven Foundation in Chicago. This not-for-profit organization works to preserve the legacy of blues music.
As a software engineer, Dr. Lesavich has worked professionally for AT&T Bell Laboratories and other high-tech companies where he designed software for telecommunications systems; for the infrastructure of the Internet; and for factory automation, digital control, and robotic systems. He has published a number of technical papers in the computer science arts.
Stephen is an accredited Corporate Speaker (CS) by the International Association of Corporate Speakers (IACS).
Dr. Lesavich is a sought-after speaker for lectures and workshops on topics related to the law, technology and self-help topics
Stephen is a solution-focused certified life coach and business coach.
Stephen have been certified as a Law of Attraction Life Coach, Master Intuitive Life Coach, Six Sensory Practitioner, Hoʻoponopono Practitioner and Certified Master Professional Energy Clearer.
Dr. Lesavich developed his own life coaching system called "3 > 2 ®".
Stephen is also an athletic coach. He has USA Track and Field and USA Basketball national level certifications. He has coached, cross country, track and field and basketball at the middle school and high school levels.
Dr. Lesavich does a regular blog post and  podcast for a global audience called Out There on the Edge of Everything® where he examines the interesting edges of life. His podcasts are available on Amazon Music, Audacy, Coconut Avenue Radio, iHeart, iTunes, Google Play, Stitcher, Soundcloud, Spotify, YouTube and can be found at SLesavich.com.
Stephen was honored at the PostiveImpact® Magazine® Awards Celebration in 2014 as "an everyday person who makes a positive influence in the world."
THE PLASTIC EFFECT: How Urban Legends Influence the Use and Misuse of Credit Cards By Polly A. Bauer and Stephen Lesavich, PhD, JD, December 2012, 234 pages.
He works out of offices in Chicago, Illinois and in southeast Wisconsin.