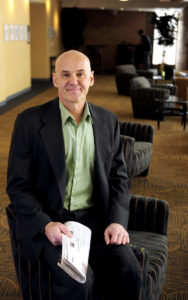 Stephen Lesavich, PhD, JD
Voice: 312.332.3751
Solution-Focused Life and Business Coach
Visionary: My blog posts provide you with new insights into those life situations that cause so much anxiety and stress. Each of my blog posts also includes a corresponding podcast from my channel on Soundcloud. My blog posts provide you with useful and practical information, insights and guidance for those situations you may encounter on the interesting edges of your life.
Podcast Channel: Out There on the Edge of Everything®
(Podcast channel available on: Amazon Music, Apple Podcasts, Audacy, Google Podcasts, iHeart Radio, iTunes, Spotify, Soundcloud, Stitcher, and YouTube).
CEO, Entrepreneur, Tech Expert
Award-Winning and Best-Selling Author
1,273 total views, 1 views today