Free E-Book: Overcoming Fear
$0.00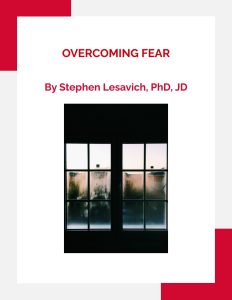 Product Description
How do you overcome fear in your own life?
Contents:
What is Fear?
The Emotions and Feelings of Fear.
The Emotional Triggers of Fear.
Solutions for Overcoming Fear.
Redefine FEAR with a New Framework of "Focused Empowered Action-based Reality"
Use Emotional CPR to Clam Yourself.
ICE Out the Emotion of Fear.
Overcome Fear with a Triangle of 3 C's.
Includes 24 pages and links to additional resources.